Archive for LTR
Our funny story from the #WFE premiere today is courtesy of TwiFishie.  She's never been as much of a Twihard as the rest of us and it was never so apparent as it was Saturday night.  After returning to the hotel from the Cocktails With Team Rosie party, TF, PS & UT were starving and tired of being drenched (did we mention it was pouring down rain?).  We headed out to enjoy the finest food NYC has to offer and ended up at…..The Olive Garden.  Don't judge.  You weren't cold, wet, and starving.  Anyhow, at some point in the conversation TomStu was mentioned and TF asked who that was.  PS said, "Tom Sturridge.  He's Rob's best friend and a member of The Brit Pack."  To which TwiFishie responded, "Rob is British???"
*crickets*
UT said, "Please tell us you're joking."  When TF hung her head in shame, we knew she wasn't.  Oh. My.  Later on, TF posted to her Facebook wall about "Ron Pattison" .  Oh, TF, you kill us!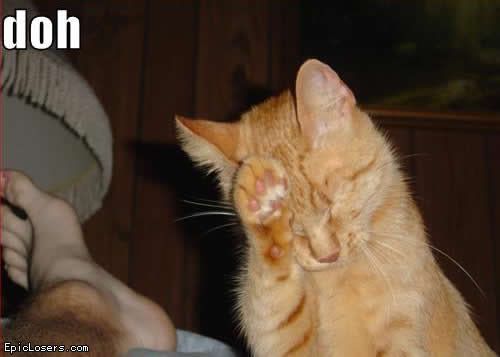 UT:  Since PS, TF and I have just gotten back from our #WFE Premiere trip, I think we need to go back and re-examine how we rate on the LTR Creep-O-Meter
PS: Oh no! I don't wanna know! o.O
TF: Look, sweetie, face it. You're a stalker. I don't even have to read the whole Creep-O-Meter post to know that.
PS: Oh I know we totally stalked, but I don't think we're that creepy.  Let's go down the list…
TF: Um, since I can barely spell his name right, I guess that kind of opts me out of True Stalker Material, right? Well, hell, I just read the Creep-O-Meter and have to say, I honestly can answer YES to question #1. Well, PS? What's your score?
PS: #1 – yes I drove more than 30 miles
#2 – yes I planned a vacation surrounding the WFE Premiere
#3 – nope…just going to the public events
#4 – nope…i get dumbstruck and nauseated…and stand and stare and lose all of my ever lovin' nerve…unfortunately.  I did scream "The Pretty" but that was more because Rob was coming towards us and I had no phone or camera and could not communicate to UT to take a fuckin' picture fast enough!
 So I was more yelling at her and not him. I would never call him that to his face and I couldn't hear myself screaming that on anyone's videos.

#5 – well, I am the type to leave my kid in the car because I'll "be right back" but nope I would never stalk the pretty with my child.
#6 – um YES! BUT, I'm a wuss and need a partner. I don't think I can do it by myself .
#7 – Well, I'm kinda known for my ability to hold my pee, BUT i feel like I'm losing that cred. hehe
#8 – 100% NO!

#9 – 100% NO!
 Unlike some people we know *COUGHUTCOUGH*
#10 – Not at all…this was my first time! I swear! Oh and everyone was so gentle…thank you!

UT: First, EBD ;P
PS: Oh grow some balls, Eat a Bag of Dicks!

UT:  It's late, I'm tired.  I'm being thrifty with my typing. LOL.
PS: HAHAHAHAHA!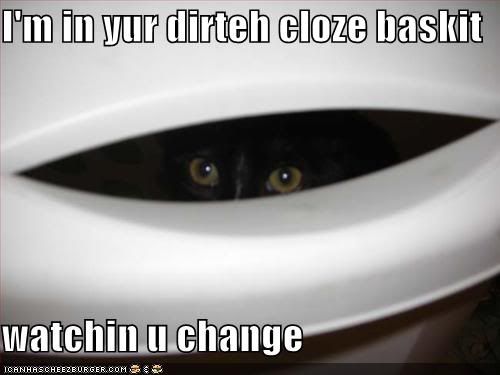 UT: Guess it's my turn to take the test, huh?
#1 – Yep!
#2 – It's surrounding the WFE Premiere.  Close enough.  Yep!
#3 – Well kinda.  We changed our plans from trying to get into Live! With Regis & Kelly to going to the Today Show because we read tweets that said we had a better chance of seeing/meeting The Pretty.
#4 – LOL.  Never really met anyone famous before. I didn't faint, but I did scream like a little girl.
#5 – What PS said.
#6 – Yes, I own said chair, but I'm a wuss.  No guaranteed payoff, me no sitty sitty.
#7 – Uh, NO.  I have IBB (itty bitty bladder).
#8 – No restraining orders that I know of.
#9 – ROFLMAO!  Um, no.  Rob's legal (and so is Tay-Tay so step off, bitch!) so I'm sure there's no need for Chris Hansen to have my address.
#10 – Hmmm….I might be on The List after this premiere
And now for what you've all been waiting for…..a few more Rob-stalking photos!  Enjoy!

We're still consolidating/exchanging photos from the trip. The gallery should be up soon.  We also have a large WFE poster that the author, Sara Gruen, signed to give away…so keep checking back!
Laters, baby!
UnashamedTwiWife, PrettySparklies & TwiFishie <3