Archive for Letters to Rob
SMSA: Ever get songs stuck in your head? I even get movie lines stuck in there! Especially Twilight lines!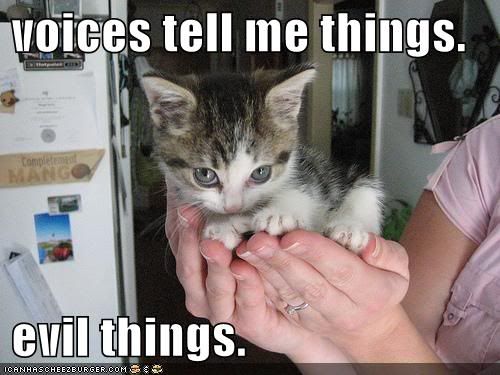 PS: HAHA! Yes! I get Aro saying "Beller" stuck in my head A LOT!
M2MJ: I have so many from the Twilight movies!!! Like Alice saying "It's time", and Jane's "decisions, decisions"
SMSA: So sad…shoe sales lady looked at my son tonight and said "well…I just wanna try one thing" and my head heard Edward saying "hold very still"
RC: I hear Edward in my head all the time (too much) and sometimes I get Bella mannerisms….like taking a breath before finishing a sentence…am I weird?
M2MJ: Nope, totally not weird!! I'm very Bella like…..especially with the clumsiness! LOL Is it weird that I say "shut uuup" like Bella does to Edward in New Moon???
RC: Yep….that says it all. We're all crazy Bitchez! We've lost it in Twilalalight land!
SMSA: anyone ever try to fool someone and hear Edward saying "LIE!" "LIE BETTER!"
M2MJ: bwahahaha no…..but now I'm gonna hear that ALL the time!!!!
PS: Yeah… DITTO to what M2MJ said! Thanks a lot SMSA!    …oh wait… did we just say… :/
RC: I always use this Edward line with my kids….So you're not afraid of being (insert whatever stupid thing they're doing for: "in a house full of Vampires") but you're afraid (insert more stuff to make them feel stupid for: "your afraid they won't approve of you") LOL
SMSA: And sometimes, whe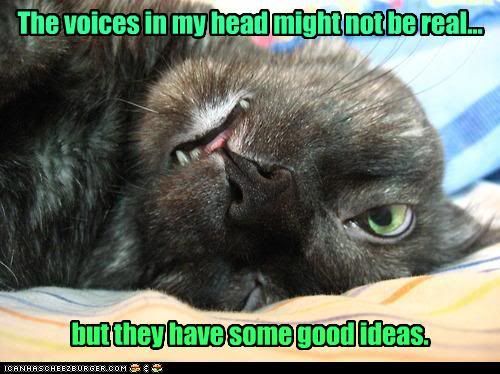 n I have a headache, the kids ask "is it JANE PAIN?"
Or they complain to me about something trivial and I can hear Aro "this is a sadness…"
PS: I love that your kids say that. I can't wait to show dd Twilight.
 She currently just knows I'm obsessed with the actors.
M2MJ: Oooh I just thought of another good one!! Mike saying "gotta get that protein in there", that runs through my head everytime hubs tells me we need more protein powder! LOL
SMSA: "ha!"
RC: What kind of protein powder? Hmmm? Hmmm?
PS: HAHA! Great minds…
RC: Pervy Sick H00r Minds…..

M2MJ: You're both sick! LMAO
RC: Birds of a feather…or whatever! LOL
PS:

M2MJ: I have another good one that runs through my head sometimes……. "I know what you are!" "Say it……out loud!" LOL yeah, I may have said this at one time or another!!

SMSA: meeee toooo! So I'm not crazy? Or at least you all are AS crazy! Hahaha! I'm home! I'm home!
RC: OH YES! I say that ALL the time! Especially when the kiddies are in trouble and they won't fess up!!! HAHAHA I say it JUST LIKE HIM! All scary and all. Cuz I'm so scary? LOL
M2MJ: The other day, hubs was making fun of me because, well, apparently I'm immature (who knew?? LOL) anyway, he asked me how old I was, and I answered 21, and he says, yeah, and how long have you been 21???……me: a while! LOL Gotta get those Twi-references in whenever I can!!!

SMSA: ROFLMAO! ( he didn't get it, huh?)
M2MJ: No, but then I told him and I got the usual eyeroll whenever I mention anything Twilight related! LOL It's a good thing he's not totally against my Twi-obsession, poor guy has to put up with a lot!! LOL
PS: Yeah, I get the Twilight eyeroll ALL THE TIME! You guys have mentioned the ones I use the most…I can't think of any different ones.
RC: I can't believe we all quote Twilight! I use their lines more than my own! LOL Poor hubs knows the lines almost as well as I do; I've forced him to watch it so many times. I even caught HIM make a Twi-reference the other day! LOL
SMSA: well all I can say is GET ARO OUT OF MY HEAD! …..and I know……."this might hurt just a little".
So, to quote the LTT/LTR ladies, this is NORMAL, right?
Laters, baby!
Married2MyJacob, RobstenCuteness & PrettySparklies ..and our new h00r in training @setmysoulalight<3
What Twilight lines do you get stuck in your head?