Please Summit! Don't Make Jake & Nessie Creeptastic!
Written By
Dear Summit,
This is how we picture Jacob and Nessie. Please don't screw this up for us.

Of course we've already gotten the memo that Mackenzie Foy will be playing Renesmee, and she's NINE, ruining all those visions of the beautiful angel with long curly hair curled up in Jacob's arms. Maybe we can deal with this letdown. Maybe, just maybe, you will get it right and have some crazy visual effects that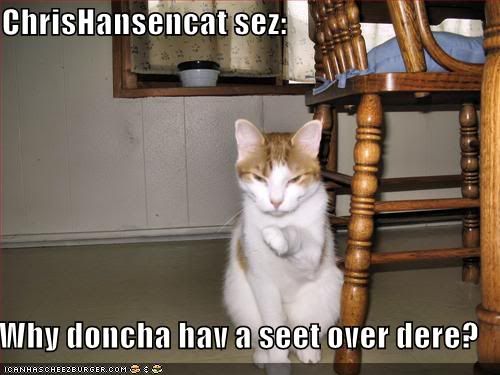 make it all work.
*rolls eyes & crosses fingers*
But PLEASE! For the love of all that's holy, PLEASE make Jacob and Nessie's relationship look like the pics above. He just looks like a dad. Please don't make their relationship look creeptastic. We agree with
Moon
. Please don't give us more "to catch a predator" talks regarding Taycob. We already have them daily regarding Taylor's barely legal, once statutory status, and us writing letters to him. We don't need you to pour salt in the wound and make us have to explain Jacob's creepy lust for a
baby
.
Is it too much to ask you to just make him look like he's an over protective big brother? Does it have to get creepy?
Creepin' It Real,
PrettySparklies & UnashamedTwi-Wife <3

What do you think? Is it even possible to pull this off on the big screen without Chris Hansen creepin' around the corner? Do you dread having to explain this to your Twi-Hater friends?